Wrapping is an English word that we have adopted. Literally, it means covering. This is exactly what happens to your car. Do you want to change the color of your car? Do you want to give your car a personal touch? Or do you want to highlight specific parts? Then you have come to the right place. VTB Pro offers you this service. You can fully or partially pack your car with us. In the next section, we would like to give you more information.
Personalize your car
Personalize your car and let your creativity run wild. You can choose to wrap your car completely. This is called a full car body wrap. This means that you completely change the color of your original car to a different color. For example, you have a white BMW M2 and you want to have it in blue. So that's no problem at all. This also applies to companies that want to completely transform a car or van and use it as an advertising tool. Wrapping a car with your logo and company colors can get a lot of attention. Choose wrapping instead of spraying your car. Packing makes it very easy to return your car to its original condition. If you are tired of the color of the wrap, we can return the car to its original condition very quickly.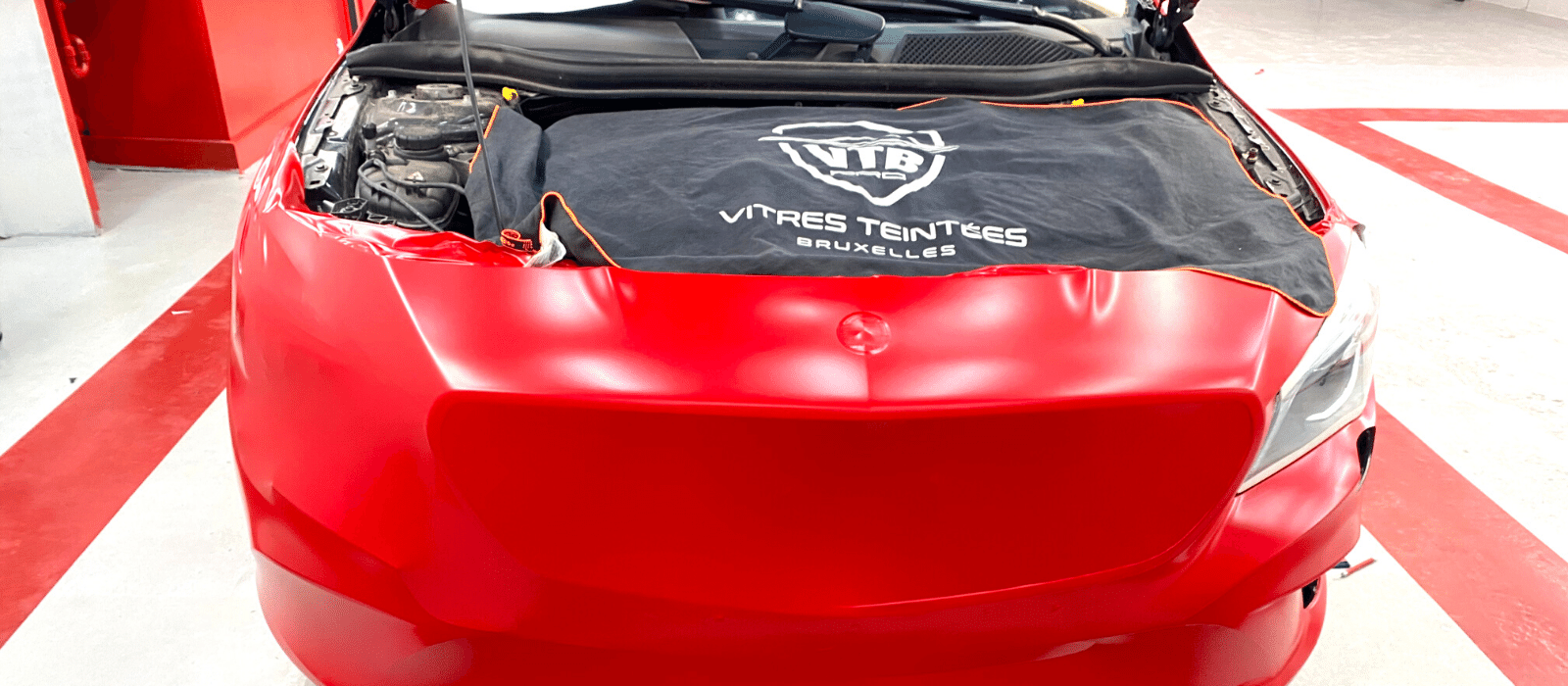 Protect your car
In addition to the aesthetic aspect, the wrapping offers other advantages. It protects your car against color changes caused by the sun's rays, in addition, it gives extra protection against scratches. In addition to fully wrapping the car, there is also the option of partially wrapping your car. Here too you can give freedom to your creativity. The most popular parts that are wrapped separately are the roof, the mirrors, the perimeter of the windows (chrome delete), lower body, car grill.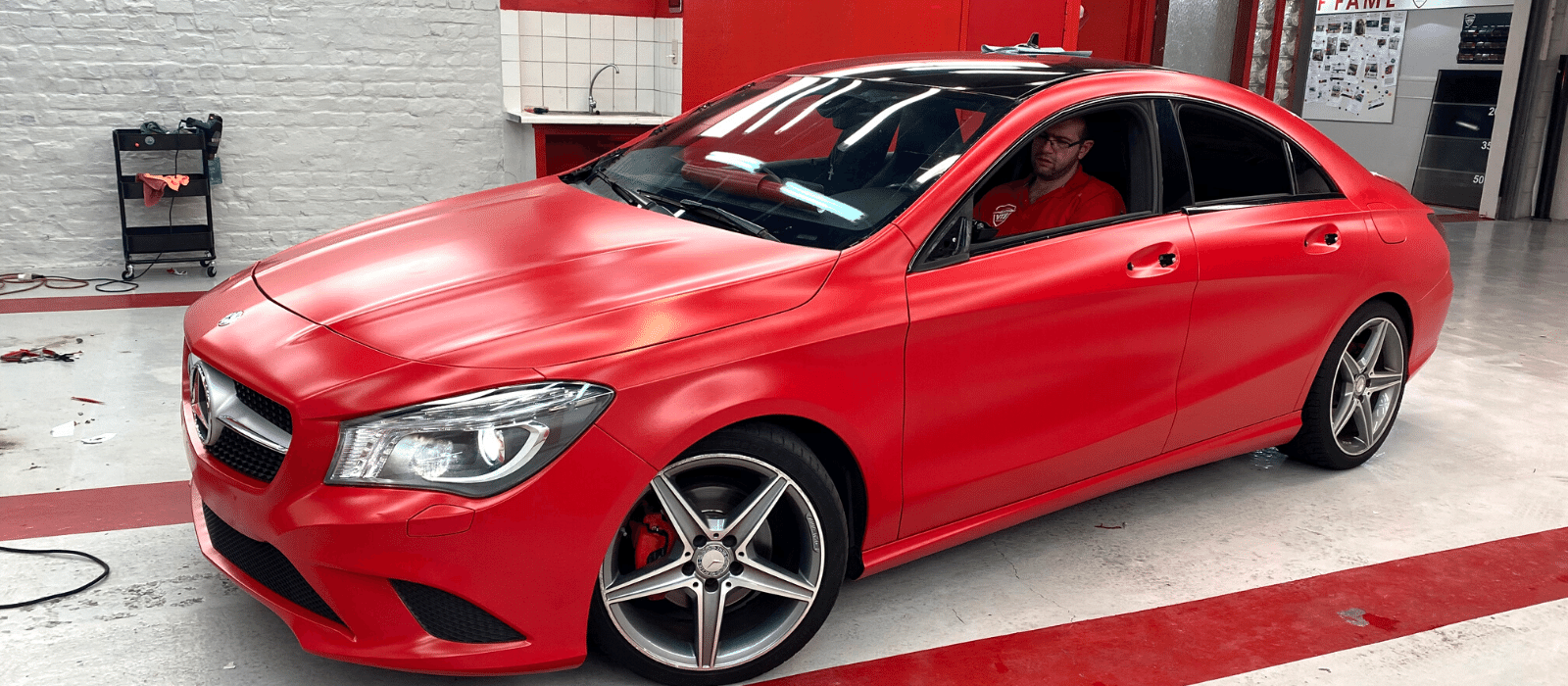 There is one more important difference that you need to consider before making a decision. You can choose to have your car wrapped completely in 1 color or to develop your own design. If you know specifically what you want to change, we can already do the following steps. You tell us which car you have, you clearly indicate with which foil it should be wrapped, and then we can make an appointment. If you still need inspiration, you can view the many different catalogs in our garage. We then look at the possible options together and choose the best designs together.
Price
We kindly ask you to contact us for prices. It can be done by phone, email, social media, WhatsApp, and Viber. VTB is always ready to transform your car into a brand new concept.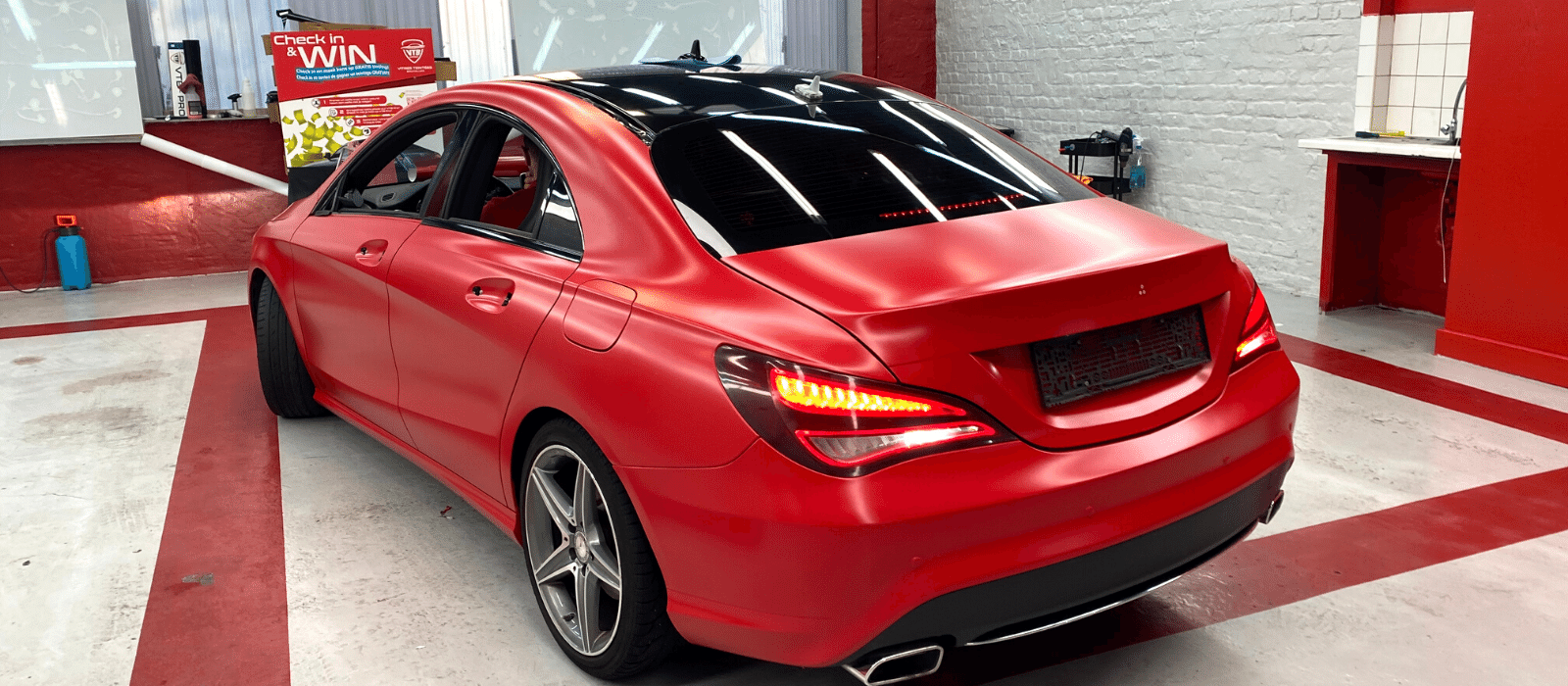 Book your appointment online
At VTB PRO our main goal is to satisfy our customers. That is why we have created an online reservation tool where you can easily find out the service price applicable for your car model and book your appointment online just in 5 clicks. Try it now.